---
PAST PRESENT FUTURE – ATTITUDE IN ACTION by David Palmer
Excerpts from; The Word for Today 2020
1 Thessalonians 2: 17 – 18             April 13th
Isaiah 54: 1 – 8                                   March 13th
Joshua 1: 6 – 11                                 March 4th
1 Samuel 30: 8                                   February 26th
Satan Wants to Stop You (1 & 2) April 13th
1 Thessalonians 2: 17 – 18
But, brothers and sisters, when we were orphaned by being separated from you for a short time (in person, not in thought), out of our intense longing we made every effort to see you. For we wanted to come to you—certainly I, Paul, did, again and again—but Satan blocked our way.
Above all, never forget that your attitude is more important than the adversity you are experiencing. Attacks pass, but your attitude, if bitter or demoralised, can grow into a root of bitterness that will poison every day of your future.
How we view and use our time in Lockdown and the weeks ahead as we move out of it will determine how and where we move into the future. Yes there are things that will test teach challenge tempt and trip you up. But if our attitude is right we can gain faith for what is ahead and achieve wonders.
During seasons of adversity, remember you are a champion, not a victim. Invest your words and energies into creating new goals and dreams. Stay alert, aware, productive and focused. Exude faith. Expect your faith to be supernaturally honoured by the God who promised to intervene when you need him most
Lift the Limitations On Yourself March 13th
Isaiah 54: 1 – 8
The Future Glory of Zion
"Sing, barren woman, you who never bore a child; burst into song, shout for joy, you who were never in labour; because more are the children of the desolate woman than of her who has a husband," says the Lord. "Enlarge the place of your tent, stretch your tent curtains wide, do not hold back; lengthen your cords, strengthen your stakes. For you will spread out to the right and to the left; your descendants will dispossess nations and settle in their desolate cities. "Do not be afraid; you will not be put to shame. Do not fear disgrace; you will not be humiliated. You will forget the shame of your youth and remember no more the reproach of your widowhood. For your Maker is your husband— the Lord Almighty is his name— the Holy One of Israel is your Redeemer; he is called the God of all the earth. The Lord will call you back as if you were a wife deserted and distressed in spirit— a wife who married young, only to be rejected," says your God. "For a brief moment I abandoned you, but with deep compassion I will bring you back. In a surge of anger I hid my face from you for a moment, but with everlasting kindness I will have compassion on you," says the Lord your Redeemer.
Most people automatically stay within lines, even if those lines have been arbitrarily drawn or are terribly out of date. Remember, most limitations we face are not imposed by others; we place them on ourselves.
For some of us lockdown has been something to endure, a time to get through until we can get back to normal. For others Lockdown has been a chance to stop rest and spend time out; in effect it has been a type of sabbatical or Sabbath. But within both of these many have widened their reach beyond what they would ordinarily do often without knowing it; prayer meetings via ZOOM, Church by You Tube, Home video clips, speaking to neighbours albeit 2 meters apart, spending time with family, going out walking are all examples of lifted limitations
When you want something you don't have, you must be willing to do something you haven't done yet.
It's Yours – If You Fight For It March 4th
Joshua 1: 6 – 11
Be strong and courageous, because you will lead these people to inherit the land I swore to their ancestors to give them. "Be strong and very courageous. Be careful to obey all the law my servant Moses gave you; do not turn from it to the right or to the left, that you may be successful wherever you go. Keep this Book of the Law always on your lips; meditate on it day and night, so that you may be careful to do everything written in it. Then you will be prosperous and successful. Have I not commanded you? Be strong and courageous. Do not be afraid; do not be discouraged, for the Lord your God will be with you wherever you go."
So Joshua ordered the officers of the people: "Go through the camp and tell the people, 'Get your provisions ready. Three days from now you will cross the Jordan here to go in and take possession of the land the Lord your God is giving you for your own.' "
As far as God was concerned, the 'Promised Land' already belonged to His people. But when He told them to 'take possession', that meant they would have to fight for it.
I wonder what history will record about our present Lockdown 100 years from now, will it record it as a significant era in human history? Will it comment on the changes initiated or on the opportunities lost, will it record the 'new norm' or the old norm we went back to? Will it record the good stuff initiated or the hardship endured? Either way we have the choice as to what that history will be.
Has it occurred to you that you may be waiting for God to bring you something, and He is waiting for you to go and get it? He doesn't respond to our wishes, or our pleading; He responds to Faith-in-action!  
God's Recovery Plan February 26th
1 Samuel 30: 8
and David inquired of the Lord, "Shall I pursue this raiding party? Will I overtake them?" "Pursue them," he answered. "You will certainly overtake them and succeed in the rescue."
Acknowledging you are powerless is the first step to victory. My grace is sufficient for you, for my power is made perfect in weakness (2 Corinthians 12: 9) It means acknowledging that you can't, God can, and that He will when you surrender the problem to Him.
Again many see the Lockdown as a problem a restriction something to endure and to get out of ASAP, yet if we turn this attitude around and look for the pluses, the opportunities, the good things that are occurring we may see that God is still working for us. We may see that we can change, that there are opportunities available to make a difference for our future.
When you turn to God, he can give you more joy and success in the years ahead than in all the years behind you. That is His recovery plan for you
Recommended Posts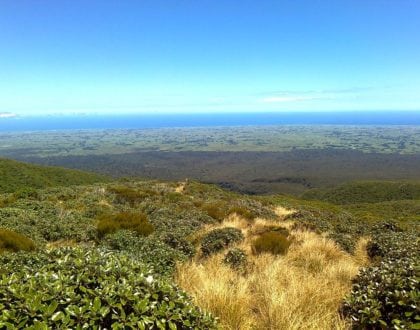 August 31, 2018