---
Walking with friends, by David Palmer
Most of my tramping over recent years has been on my own; not ideal I guess but with the application of some good sense about where to go and what I expect to achieve, being on the Mountain alone can be good for the soul; it is for mine I know. There is something really inspiring about being alone with God in His creation. To be immersed in His greatness and to recognise how small and vulnerable we really are. s
It is this that instils a sense of awe and wonder at the immensity of His creation but also the tiny intricacy of that same creation. A place where peace and quiet give a healing remoteness from the stuff of the world and combines to bring calm into the busyness we have filled our lives with. I take this time as my reset. Yes, my soul, find rest in God; my hope comes from him. Truly he is my rock and my salvation; he is my fortress, I will not be shaken. My salvation and my honour depend on God; he is my mighty rock, my refuge. Trust in him at all times, you people; pour out your hearts to him, for God is our refuge. Psalm 62: 5 – 8
While it is good to spend time alone with God there is also great value in "Walking with Friends" God said "that it isn't good for man to live alone" in fact often these friends are the tangible expression of God's presence with us. The last couple of times I have been walking on the Mountain I have been able to go with a friend which has got me thinking about "The Friends I Walk With" and how these friends have really impacted my journey. It is because we can unite with authentic faith filled real friends that we are lead to the right path home as we experience the things of life together. We are lead along that path so we can be free to enjoy Salvation through the Grace of Jesus. Therefore if you have any encouragement from being united with Christ, if any comfort from his love, if any common sharing in the Spirit, if any tenderness and compassion, then make my joy complete by being like-minded, having the same love, being one in spirit and of one mind. Do nothing out of selfish ambition or vain conceit. Rather, in humility value others above yourselves, not looking to your own interests but each of you to the interests of the others. In your relationships with one another, have the same mind set as Christ Jesus: Philippians 2: 1 – 5
One of the things about tramping with a friend is that one of you must walk in front. One of you leads, sets the pace, gets the cobwebs and much of the wet from the Kakaha's (Astelia Nervosa) leaves. One of you gets first try at the mud holes and is first to catch the low hanging Tātarāmoa (Bush Lawyer Rubis cissoids). On the plus side one of you will be the first to experience that amazing vista opening up before you that stops you in your tracks. But the truly amazing thing is that whomever is in front; the laughs, effort, awe, silence, conversation and companionship is shared because you are "Walking With Friends." Tramping is easier and more fun when you follow someone or walk beside someone, especially if that someone is close to you, someone you enjoy being with, that you have built up trust with and have faith in. Someone to help lead the way, to share the trials, the decisions, the failures, the losses and the triumphs, someone to share the silences, the joy and the achievement. We may think of them as just a friend but by being there with us they are the tangible expression of God's presence, of Jesus being with us. Now that same day two of them were going to a village called Emmaus, about seven miles from Jerusalem. They were talking with each other about everything that had happened. As they talked and discussed these things with each other, Jesus himself came up and walked along with them; but they were kept from recognizing him. Luke 24: 13 – 16
We all have special people in our lives that have made a positive impact on our journeys. The greatest blessing I have ever received are the people I think of in terms of the "Friends I Walk With. Each one means a great deal to me because they have made my life so much richer by encouraging me and feeding my faith and hope in Jesus. They are characterised as the people we can open up to about our hopes and our dreams as much as we can open up to them about our troubles, our struggles and our sin; just as they can to us. To do this is to become vulnerable, to trust them with part of ourselves, to walk with us through the mud holes that come before us and to unhook us from the Tātarāmoa. The value in this is the destination we arrive at together; Christ Jesus. All those the Father gives me will come to me, and whoever comes to me I will never drive away. For I have come down from heaven not to do my will but to do the will of him who sent me. And this is the will of him who sent me, that I shall lose none of all those he has given me, but raise them up at the last day. For my Father's will is that everyone who looks to the Son and believes in him shall have eternal life, and I will raise them up at the last day." John 6: 37 – 40
Jesus goes before us, walks beside us, carries us and follows through for us; just as an authentic faith filled real friend does. After all, this is what God commanded! It is by being accountable to God and to each other as Brothers and Sisters in Christ that we get freedom to live life to its fullest; that what may appear to be restriction and vulnerability actually enables and empowers the paths we follow through life together. God's grace, based on agape love, is the moderator, the mediator, and the mentor of our relationships; of how we can respond in truth to those closest to us, the Friends We Walk With. Somehow agape love is recognisable in whatever language we speak, it is understood in every situation because we are "Walking With Friends." However alone or lonely we may feel, however much we may want to be alone, GOD IS ALWAYS WALKING WITH US.
Praise be to the God and Father of our Lord Jesus Christ, the Father of compassion and the God of all comfort, who comforts us in all our troubles, so that we can comfort those in any trouble with the comfort we ourselves receive from God. 2 Corinthians 1: 3 – 4
Thank you Father for the places where our hearts are especially close to Your heart. With all your heart you must trust the Lord and not your own judgement. Always let Him lead you, and He will clear the road for you to follow. Proverbs 3: 5 – 6 CEV
Thank you Father for the people you place across our paths that inspire, encourage and challenge our thinking, our actions and our response to Your presence. I've commanded you to be strong and brave. Don't be afraid or discouraged! I am the LORD your God, I will be there to help you wherever you go." Joshua 1: 9 CEV
Thank you Father that Your word says You will never leave us nor forsake us that we can look to the hills and know where our help comes from it comes from You the Creator of heaven and earth. He will not let your foot slip – He who watches over you will not slumber; Psalm 121: 3
Father as Friends Walking Together may we find ourselves; sharing in love, growing in faith, abounding in hope, surrounded in peace and shinning out joy as we walk with You.
Recommended Posts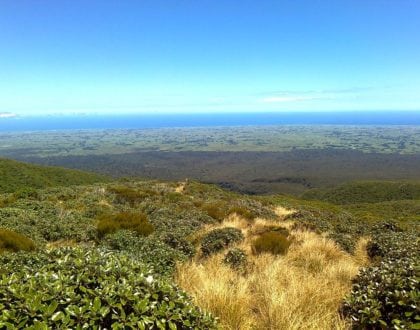 August 31, 2018